Title: Death of a Disco Dancer
Description: 12/3/13 Blend
Nyssa - December 19, 2011 01:30 PM (GMT)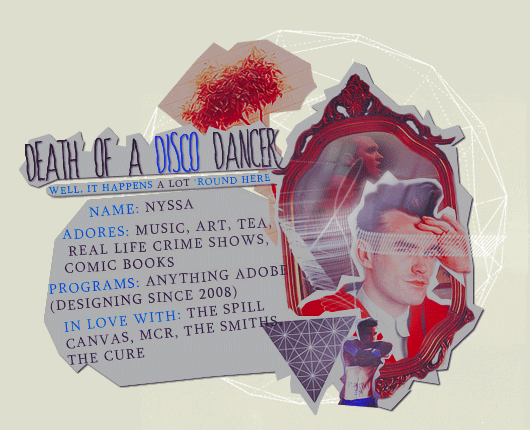 ICONS
*REVAMPING*
SIGNATURES
BANNERS
BLENDS
COLORIZATIONS
Awards:
January 27th 2012
Feb 21st 2012 - Promoted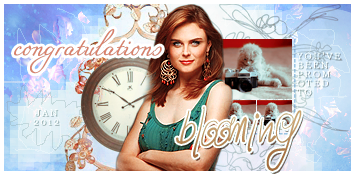 MOTM March 2012

If you've been around the boards lately, you've probably seen Nyssa!
She's been posting like crazy and has been active in many different places around the board lately.
It's great to have you here, Nyssa. (: <3
April 3rd 2012 - Promoted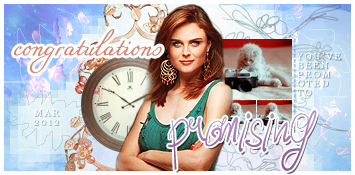 Love from Others <3:




Credits:
Forums:
Caution 2.0
AwardShow
Red Carpet & Rebellion
Studio Cricus
300 DPI
?
The Dark Arts
Shadowplay
Tumblr:
MCR-Danger-Days
-Redux
GerardKillJoy
TardisAdventures
Fuck Yea Doctor Who
Doctor Who GIFS
Fuck Yeah Doctor Who
The Way Bros
Others:
Google
Photobucket
TinyPic
DeviantArt
LiveJournal
VampireFreaks
Youtube
99 Mockingbirds
GhosticForm
Moth and Rust
Weheartit
MissesGlass
SkyIllusion
Zero Exposure
DAFonts
The Medusa Cascasde
Karen Gillian Fan
Who Is Matt Smith
Bellazon
*More to be added
SD. - December 19, 2011 05:51 PM (GMT)
i like those effects in the avatars!

and jealous
your pro with all those other programs i dont have haha :lol:
Nyssa - December 20, 2011 10:57 PM (GMT)
Thank you.
Most of my avatars are done for another site.
People love weird but simple animations.

Updated Added some colorings
Nyssa - December 24, 2011 09:41 PM (GMT)
Updated 12/24/2011 Blends/Icons/Signatures/Wallpapers
Cerariel le NYMPHERMAID - December 25, 2011 02:21 AM (GMT)
Hey! pimping here,
so I love your concepts for word people, they are really epic! and you are very good at animating, a talent I want! I'd only suggest using higher quality pictures for some of your other signatures. <3
qwerty - December 25, 2011 07:25 PM (GMT)
Wow. You certainly have a lot of graphics!
I am here to pimp!
The first thing I think is that you have perhaps too much graphics and they aren't really all on the same level. So I suggest removing some of the old ones.
The other thing is the quality. You have either been using LQ photos or you've put grungy textures on top. Either way, it makes the overall graphic look low quality.
I can see you're experimenting a lot, which is great! Practice different compositions, stock use and colouring!
Can't wait to see you improve! Keep it up! <3
the_performer - December 27, 2011 03:15 AM (GMT)
Hi! I'm Amber and I'm here to pimp your gallery! :)

Icons: Your icons are good. Try not to oversharpen the images so much and try to use some coloring. I think your text is good, and text in icons, for me, is really hard.

Signatures/Banners: You have some really nice sigs and banners! I really like the "White and Nerdy" sig and the "NO H8" ones. :) My advice to you though is to practice on your text and coloring. In your Alex Pettyfer signature, the text is a bit hard to read. Also, in your first signature, you could probably add some coloring to it so it will pop a little more.

Colorizations: Your colorizations look very realistic, however sometimes the colorings are too harsh or too light. In the first one the coloring is a bit harsh. In the second, it's too light.

Blends: Add some more! :) Also, work on your composition and text.

Overall: You should really work on image quality, text, and coloring. Other then that, you are doing a fabulous job! Keep up the good work! :)
Nyssa - December 27, 2011 12:08 PM (GMT)
Thanks for the advice.
The first sig has a lot of color to it actually :lol:
I'll go back and play though and see how a black&white gradient map look on soft/hard light.
Also I am trying really hard on text.
it's my hardest part.

Also most of my wallpapers are blends/collages they are just big so I linked them instead of posting
Mal's Left Eye. - December 27, 2011 08:43 PM (GMT)
Hello, I am here to pimp! I absolutely looove your icons, they're so nicely done. I would never think to do some of the things you've done there, they're definitely the best things in your galley. Your sigs vary a bit,
ths
one and your Heather Morris ones are just gorgeous, but the others could use a little work in terms of the text, and you could possibly do with using better quality images.
samigirl90 - December 28, 2011 08:46 AM (GMT)
Hey Nyssa!
Iím Sammy and Iím here to pimp! :D
ICONS:

ooo doctor who!
I really like the gif/icons. Theyíre cool and the coloring on all of your icons are very pretty!
Iíd work on making sure the textures you use are too distracting, they can bet a bit busy at certain parts.
The composition, and cropping on your icons are amazing as well.
I really love the Taylor Swift icons you have, though overall Iíd watch sharpening , you donít want to overdo it like in this one in the bottom right hand corner, the pictures really sharp to the point of pixilation

BANNERS/SIGNATURES:

AMAZING I love love love it so much
I like the text effect and the composition, and the coloring is lovely
You have a good sense of composition and youíre basically a master at gifs
Iíd say work on image quality, and more blending in the overall banner
Seems youíve got a good start on that though =)
And text, I know itís hard because Iím not any good at it at all lol.
I love THIS

EMOTES:

Those are sooooooo cute.
I love the stitch on! :D

COLOURINGS:

Those are lovely. I adore the coloring of Taylor swift.

BLENDS:

I like it. Iíd work on composition in your up coming blends, as well as using more stock!
Definitely make more! I wanna see what you come up with! :D

ILLUSTRATOR:

GIRL!!! Iím jealous of that image!
I like how you added the dots for texture

TYPE:

OMG, that collage of text that makes the image of the girl is AMAZING

WALLPAPERS:

I love your wallpapers, in fact thatís what I was talking about to do with blends
The collage type effect with a ton of textures and stock/pngs
AWESOME Seriously!

COURSEWORK:

I really love the stencil stamp and the comic book coloring
Iíd say for your colorizations, they have a nice vintage look to them, itís great
But if you are ever looking for more realistic, work on the saturation of your layers
All of your other stuff is amazing in this category.
I especially love the keep calm poster *nod* love that style of art *nods*

OVERALL:

Work on more banners (the 700x110)
More Blends!!! Definitely go about it with the way you go after wallpapers
More Icon sets, that are sorta themed or in the same style, like the whole taylor ones; i'd also cut back some on teh graphics you have posted, it makes it a bit crowded and some of your newer stuff is leagues above some of your older stuff. *nod*
Though it's all very good!
Ummm, other than that your galleryís full of cool stuff!

pikachu - December 28, 2011 07:29 PM (GMT)
I'm here to pimp! Let me just say, your gallery is gorgeous. Beware on sharpening to much. It happens quite a bit, and it lowers the quality of the piece down. Also, maybe try to add a more distinct coloring? I feel as if you just cropped at and slapped on a texture. Your signatures are great. Just try not to add textures over faces. (it only happens a few times)
gotasecret. - December 29, 2011 05:07 PM (GMT)
Hi there, here to pimp you gallery! OK let's start:
ICONS
You have a really interesting cropping!
I really like your second set. Your first is nice, but I would erase the textures that covers his face (:
Really original gif icons!
SIGNATURES
Your newest (?) signature is really nice!
I love the animated text. I would only change the subtext, but that's my opinion.
And one thing: always use HQ photos. I think you use MQ/LQ sometimes, but it could also be the textures.
COLORINGS
I lovee the Taylor coloring, so smooth <3 Love it!
Just keep on trying other colorings, and at them in your icons/signatures... (:
BLENDS
Oh just one, haha. The idea is great, but the quality is a bit to low. The blending is good, but I would change the composition and the text (:
OTHER
Nice wallpapers! Actually the same as I said about the blend. The illustration is lovely! Good job.
I really really love the second one of the type graphics <3
OVERALL
Lovely graphics, just work on the text and the quality!
Keep working.
like a dream - December 30, 2011 01:52 AM (GMT)
Here to pimp!

Your icons have great cropping but the un-animated ones just look a little bland? Maybe if you added a bit more textures as the background rather than just putting it on soft light? <3

Your signatures are definitely something to look at, however I think your newer ones outshine your older ones and a cleanout is in order for that section.

Blends; I'd ask for more, the one you have is brilliant but I feel the model is a bit too grainy, so maybe if you added a bit blur and then sharpened it? <3

As for the others; I haven't had much experience with wallpapers (or big graphics in general such as blends...XP) but the ones you have are lovely...

Overall; most of your graphics seem to have high quality used images, especially in the newer ones, so I'd recommend a cleanout of older graphics, keep making new ones. I've noticed that in some of your signatures also that the textures tend to overlap over the face of the model (s) so maybe watch out for that? Otherwise just keep it up! <3


dreamersalwayslive - December 30, 2011 06:40 PM (GMT)
Hey there! I'm here to pimp yo' gallery~!

ICONS!
Woah, animation galore! You should put up a tutorial on some of that, haha. because I fail at animation when I try You have some interesting ones here, but try putting some textures, stock, etc. in there. Also, watch the quality, some of them are coming out pixeled/over-sharpened, and it brings down the quality of the icon itself =[.

SIGNATURES!
You have some great ideas here, but again, watch the quality <3. I also agree with like a dream, your signatures are starting to outshine the older ones, so I recommend a clean out too =]

BANNERS!
Are interesting, but maybe try out a couple of tutorials on banners (: There's nothing wrong with that, btw! Tutorials are luff <3. I just feel this is a weaker section of your gallery~

COLORINGS!
Are pretty, but seem sort of faded too much to me? I don't know though. I don't do a lot of coloring pictures, haha.

BLENDS!
The blend you have is great, but there are blending mistakes around the faces[halos]. I also feel it could benefit from a different coloring to bring the models and the base together =]

WALLPAPERS!
That first one is gorgeous =] If you can figure out how to thumbnail it, I would display it instead of linking it. I know most of these are from tutorials(I recognize them because I've done the tuts before xD), but some can be displayed in your gallery while you work toward finding your own style. I'd just take them down come promotion time, which was advice given to me, but I don't really know, aha.

COURSEWORK!
These are pretty =]! As I don't know what the assignments were, I'm not gonna say much else~

OVERALL!
Just keep working and putting things together =] Making graphics is really key to getting better with them! (: Anyway, I hope this didn't seem harsh. You're work is really lovely (:
Nyssa - December 30, 2011 07:06 PM (GMT)
Ash13 - January 1, 2012 12:48 PM (GMT)
Hi Nyssa, I'm Ash and I'm here to pimp your gallery! <33
You have a lot of good graphics, specially
this
,
this
and
this
. In general I see that everything it's ok, anyway I think that you have be careful with the quality of your icons, most of them are ok, but the quality fails. Oh, and I love the emotes, are so cute <33
Keep up the good work!
uhmandaleee - January 2, 2012 01:29 AM (GMT)
Hi there!
I'm here to pimp your gallery!
I really think that you are off to a good start. With your icons, I would definitely watch the quality of your images, because as some others have said, they can come out looking a bit over sharpened. Also, maybe experiment with some different coloring. I can see definite improvement in your signatures, and
this one
is fantastic! I love how the animation isn't overpowering. All of your banners are really great. So yeah, keep working on your coloring and choosing images, and your pieces will get even better!
Bdenstrophywife - January 3, 2012 12:47 AM (GMT)
Hey, I'm here to pimp!
You have a very interesting gallery, I especially like your animated icons, they are very cool and the best type of graphic in your gallery (: Just keep working on the compositions of your banners and signatures, and also remove your older work, sinc I see you've been improving <3
Nyssa - January 3, 2012 01:03 AM (GMT)
Thanks for the critique.

I need to clean up my gallery this week, I know.

But except for the wallpapers and a few signatures that people keep telling me they love, most of my graphics posted have been made within the last two months.
Megaru - January 3, 2012 01:15 AM (GMT)
Hi Nyssa! I'm Megaru and I'm here to pimp.

I gotta start off by saying that I love your animations. They're cool and unique and I'm jealous! You're really good that them. I love your David Tennant icons! Try to start collecting som High Quality pictures and be careful not too oversharpen the images you use.

On your sigs and banners, try to experiment more with text 'cos that will really improve what you make. I like the colourings on your MCR banners; it's very pretty. Your colourings you have are both very nice, sort of dreamy and whimsical. I like them (:

Overall, I love your gallery, it's very nice! My only suggestions are to find HQ images and experiment with text. I look forward to more things from you!!

~
Megaru
Nyssa - January 3, 2012 01:47 AM (GMT)
Thanks.
I've been trying to experiment more and more with text.
WITH A [LILY] IN YOUR HAND - January 3, 2012 04:19 PM (GMT)
Hello Nyssa,
Lily here to pinp your gallery.

I want to start by saying that you have a really nice start to your gallery. I reall love several of your graphics and I hope I am not too harsh on my pimp.

Icons You have some real good ones. I saw where you said something about not having HQ images on some and you can tell the ones that are not HQ I would honestly take those down because it makes your gallery seem cleaner but thats just me. The icons are good icons with positioning and text and such its just the quality of the image throwing it off. Your set of T. Swift icons look very nice do more of these. Also your animation ones are great! Try doing a matching set of animated ones? It would be epic <3

Signatures Your first signature is awesome! Everything is centered and I really like the coloring and the blending is nice. Try to make all your signatures like this one. On the second I would center your model. When you look at it there is no clear focus point because the model and text are so far away (i use to have an awful problem with this hehe) I also really like your last signature. It is fun and there is a great focal point. Awesome job!

Banners Your first banner is really cool the only problem I have is that when the image stops moving the red head seems pretty blurry but that might be my crappy computer. Your second banner is by far your best! Everything is perfect in it and I adore what you have done with the text great job there! On the last few I would use a more complex text I believe it would really help them out.

Colourings Are all really good keep up the good work here. Maybe try some colorizations!

Blends I am not a huge fan of the first blend but its probably a personal thing. I think the text might be whats throwing me off. Your second blend on the other hand is AWESOME! Its so good and I love what you have done with the text. It is probably my favorite piece you have in your gallery <3

Overall there are some really great pieces here and I really hope I was not too harsh. I would recommend trying out a few tutorials on here there are some great ones. You are doing a great job and I can't wait to see more from you!!

<3 Lily


edit;; wow I just realized that was a super long pimp o.O
beautifulxdisaster - January 3, 2012 11:59 PM (GMT)
your graphics are super creative. im jealous of that, cause i dont get inspired that easily. hahah. i really love
this
banner.
my only issue is that you use the same font on most of your graphics, and you might want to change that up a bit. also play a bit with the text placement ; some of it is a little weird.
all in all, nice job.
Nyssa - January 4, 2012 07:23 PM (GMT)
Updated
Icons
Coloring
Added Thumbnails
Removed Stuff
Still need to:
Make more blends
Do more colorizations
Make new animated avatars
BriniGirl - January 7, 2012 01:49 AM (GMT)
Hey! I'm Sabrina and here to pimp!

Your icons show improvement from the oldest to to the new. Maybe a little clean out is in order? ;) Your newest icon set shows the most diversity out of all of the sets. Try to do some more like that and experiment with text.

With your signatures you have some that are clearly better than the others. Not in the sense of composition...but more in the sense that you have a couple overcolored pieces and it's washed out the image quality. I think your best currently is the Merlin signature with the transition text. It's coloring matches well. ;)

With your banners you've got some interesting compositions. I'd work here again on coloring, as the last 4 are rather plain. Also, with the gif ones, I don't think the gif really is necessary. Animation should add to pieces, rather than take away. (:

On your blends, make sure you watch your blending a bit around your models. (excluding the first) On your first blend, it's rather boring compared to the rest of your blends. Perhaps add on to it?

Your type face with the gradient over it is simply GORGEOUS! I love it!

As a whole your gallery is really coming along. I hope you apply for promos when they're up!
Nyssa - January 7, 2012 09:57 PM (GMT)
Updated
Removes stuff
Added Manip and Vector
madi's a snitch - January 8, 2012 12:24 AM (GMT)
Pimping!
Icons:
This
probably has the best crops of all your icons, I believe. I think when you are doing icons you should concentrate on putting your subjects not so much in the middle and of a more normal size, but maybe to the side, and smaller or larger to privde variety and make it more interesting!
Signatures: I love the way you've been blending things together. Your signature backgrounds are most defiantely lovely! I would work on coloring your signatures. It can be a super confusing concept, but just check out the tutorials, and they are really clear!
Banners: Wow! These really stand out. The way you've been using stocks is amazing! I think you jsut need to keep on working on your colorings and then you'll be fabulous with these!
Blends: Same as Banners
Colorings: You should really apply those to all of your graphics, then they'd be phenominal!
Colorizations: I recommend looking at a few tutorials. Your skin is a bit off. But it is very pretty!
Lost angel - January 8, 2012 05:32 PM (GMT)
I am here to pimp. I love your animated graphics. I wish I could do something like that they are amazing. Take care thomasina.
BriniGirl - January 9, 2012 09:51 PM (GMT)
Much of my last pimp remains. I'll just say my faves and such.

Icons is the first set with Helena. They're all different, I like that. (:

I highly enjoy all of your animation in your signatures. My fave signs are the Merlin and the Lady Gaga one. I'd lower the coloring on the Lady Gaga one, though. ;)

I like your second banner's composition. I'd remove your last banner set, the four. The coloring is too drastic for your gallery, it brings it's quality down.

Watch the blending on your blends. (haha that's a funny statement) Try to make everything flow better. ;)

And of course I love that typography. SO amazing. <3
Nyssa - January 11, 2012 03:41 PM (GMT)
BriniGirl - January 11, 2012 08:56 PM (GMT)
Hey! I'm back just what, 3 days later? I already see improvement! Gosh you're fast haha.

(btw I'm pimping. . . haha)

Your new icons show a lot of experimentation. That's REALLY good. Keep on branching out like that!

I had just squeed a signature, and now I'm pimping not an hour later and there's another new signature! You're on a roll <3 I think now that you've got the basics down you should try applying stocks and textures over top of your models. It blends them into the background more. ;)

I totally think you should make your wallpapers/collages just the big version. Clicking on them makes you have to go look for them, and they're great enough to be showcased larger. ;)

Sweet manipulation of that guy...Idk his name. I haven't seen it before. But I highly enjoy it.

So since I've been here what, 3 times this past week? I now call us friends. Okay? Okay. Haha but seriously I love coming here and seeing how much you've improved each time! It's not even been a week and you've gone all BOOM goodness. <3

Keep improving! and I'll be back, for sure.
Nyssa - January 11, 2012 09:15 PM (GMT)
Thanks!
Your pimping is always very helpful.

The only reason I don't post the wallpapers are because most of them are 1024px width or larger and it stretches the thread a lot.
Caprica - January 11, 2012 10:47 PM (GMT)
Your Doctor Who icons are really nice!! I really love those the most. I love your Merlin sig and your Amy Pond signatures. Those are your best two out of your sigs. I love them very much because everything is clear and also your text is really nicely done. And your blends are so lovely my dear! Work on incorporating more stock into your graphics and also start experimenting more with text like using drop shadows and gradients. Also, don't be afraid to try some more coloring techniques. You've definitely got talent and I can tell that it won't be long till you've moved up the ranks. I hope you apply for January promotions when they are posted!! <3 Keep up the great work.
Nyssa - January 11, 2012 10:53 PM (GMT)
Thanks so much for the pimping
Tarja - January 12, 2012 04:21 PM (GMT)
I love all your works with MCR or their lyrics, It's just good feeling to see lyrics which I know : ) I also like
this
signature and I can say he is my favourite : )
biancaw - January 12, 2012 11:06 PM (GMT)
Just stopping by to tell you I really like the two new icon sets :wub:
Very nice job I want to see more :)
Nyssa - January 12, 2012 11:15 PM (GMT)
Disturbia! - January 13, 2012 12:24 AM (GMT)
Hi, I'm here to pimp again because I see new graphics <33
You last two sets of icons are so much better than the rest (you have improved the quality), keep working like that because you're in the good way. About the signatures I can see that you have improve too, I really love the way you put the text, so original and different, that it's very important! I like the banners and I love
this
blend. Oh, and
this
is amazing <33 You're working and improving a lot! <33
lil`devil - January 13, 2012 01:53 PM (GMT)
Hey! Nice gallery you have!
I really like that text face , I wish I could do things like that.
And your animatons are great.
What I don`t like is the oversharpening on some graphics.
Also you should work on your text and coloring. And try using more stocks , combine the textures with stocks .
I think that the Merlin sig is my favourite,the coloring on that is pretty.
Keep it up!
dreamersalwayslive - January 14, 2012 04:15 PM (GMT)
hey there, I'm back to pimp you! I see a lot of new graphics from the last time I was in here-yay!

Icons- Are looking better! Still be wary of leaving textures too overpowering(I know, icons are a pain in the rump). I like how you used stock in your Lady Gaga ones, but it's kind of overwhelming. A tip I found to be really helpful was to treat them like little mini manipulations.

Signatures- Are also looking better! Even as I just scroll up <3 I don't have much to say here, I think you're on the right track. I do think that another couple of signatures and you should definitely clean some of this section out--I can tell which work is your old and which is your new, which is great for comparing for improvements, but not so great for a gallery as a whole <3 If you're not seriously attached to them, I'd go ahead and get rid of the thumbnails-your new stuff is so much better!

Banners-From what I can see of the bases(because it makes me dizzy to look at them too long lol), you did a nice job blending the bases together. I'd say to add even more stock and see what you can do. I'd also like to see one without animation, mostly so I can actually admire it haha. <3

Blends- you've improved so much since I've come in here (: And you're wallpapers are gorgeous!

OVERALL:
I think you have a great gallery, and I know you're improving like crazy <3 I think if you can get some practice with stock/texture use, and improve on text some(though you know we all hate text -nods-), you'll just keep improving.

I really do like your gallery <3