I see.
So you do not believe in controlled demolition at the towers.
In that case scratch that analogy.
However.....it does not take an expert to understand that it is impossible for a plane on the north side of the gas station to hit the light poles far to the south side of the gas station lined up in the opposite trajectory.
(light poles in yellow)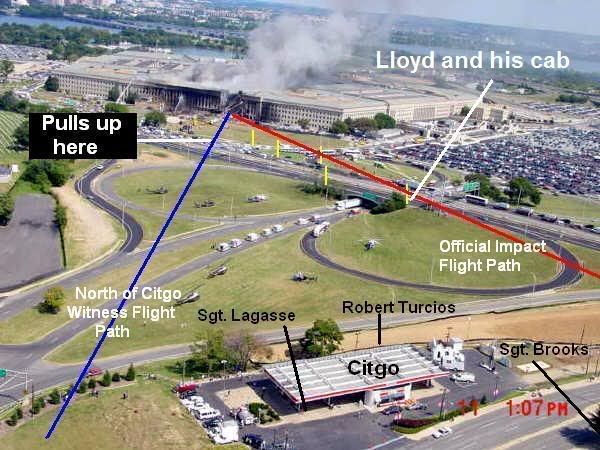 So regardless of whether or not you accept the flyover theory.......the IMPACT theory most certainly DOES require the plane to be on the south side of the station in order to have merit.
There is zero room for error in this regard particularly due to the light poles.
Therefore you can choose to believe the plane was a hologram or magically disintegrated or anything other than the plane flew over but if you accept that the plane was on the north side of the gas station it is impossible to have caused the physical damage.
This is a fact.