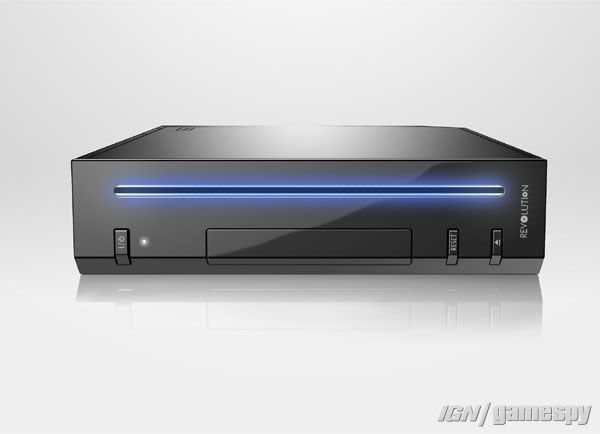 This is nintendos latest toy.
but this one seems much more of an improvment then the past GameCube, iv'e heard from people i know that it will be more powerfull then xbox 360 and Ps3, although i doubt this is true, it shuold be preety powerfull.
Unlike other Systems this time it was told that they will be working less on graphics but more on special gameplay.. not exactly sure what they meant by that but nintendo stated that graphics arent as big a deal now, and that they cant make a HUGE difference as htey did when GC came out and graphic differences beetween GC and hte N64.
But it is told it will have Dvd and Cd attachments, Wireless free internet comes with the system, and you cna also download stuff on to the system.
This includs games from the Nintendo, supernintendo, and the Nintendo 64.
It will also be backwards compatable with gamecube. (it can play GC games.)
Anyways moving on.
This was told to be more like a supercomputer then a game system. it was never called that by sony. but rather a entertainment system which inlcudes many things.
I hadn't heard much besides that.
The launch price has also been noted to be under 375$ as hte Ps2 was.
I couldent get a good pic of the Ps3 though...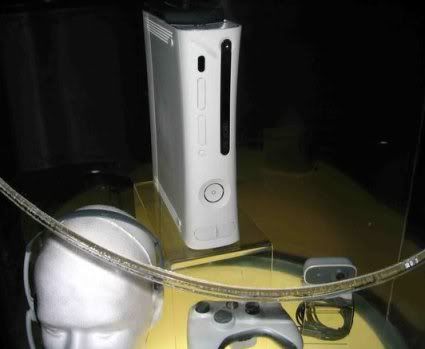 I havn't heard much about this one but i did get a better picture.
All i know it will be more powerfull then the Xbox.
_
ANyways which one do you want more? think is cooler, think will be cooler or jsut general discussion on it. or jsut comments on even the pictures... lol.