Title: Never Forgotten Request
Sangyne Annevile - March 19, 2012 05:31 AM (GMT)
So, every year I take it in my time to sit down and do a little something for the Dragon Booster community, whether it is a typed note of how amazing you guys are or a small doodle. I believe last year I dropped the ball and did nothing.. And the year before I did a shaded sketch of Beau's head/neck, just a little something to show appreciation. So this year, since Last I sort of failed in giving anything to you dear followers of DB and feel horribly sorry, I am willing to make it up with something that I will need help from all of you from.

Now it is simple and easy, I have some large paper (Not super duper huge, but pretty big!) and what I want to do this year is draw out some of the characters you guys have that are your "Main" Ocs. Each character will interact with the drawing in a way and it will take some time to complete, so the sooner I get all the people who want in it in, the better. All I need from you is a ref of your character, nothing huge, just a sideview or some sorts that shows all the markings/features of your OC. ONLY DB characters will be admitted, which means ONLY DB styled ones.

Now a small snag is this: If I do this, would you guys rather it be in my style of art, or the Db?

Also, when posting refs, make sure you post it as a Photobucket link, or an image tag in here. I can't get into Deviant Art and refrain from having the word" dragon" in the url. Parents have those things blocked in the router, seriously sucks... But I can work around those to an extent. (like avoiding them).

Anyway, if you are up for it, let me know! And no, this does not have to be "booster" characters. I am up for all the DB characters! One per person though.
Stormryda - March 19, 2012 06:29 AM (GMT)
Your style - definitly.




Maelstrom – Storm for short (a maelstrom is a turning storm or whirlpool of hidden power and is quite destructive)

EDIT his yellow look...too yellow in the last one, this one is more to colour, but if it's too fuzzy I can put the other one back.

Silverwingdragon - March 19, 2012 08:30 AM (GMT)
SilverWing - Phantom Class, dark grey bone dragon
OC in Phantom of Dispare
Just so you know this is his coloring, white black and grey x3 and the saberteeth are on both sides of his top jaw. Thanks :3 it's an honor -salutes- :lol:
Ruin - March 19, 2012 01:11 PM (GMT)
May I ask for Aoiinazuma to join? and defiantly your style <333
I'm sorry this is the best image I could get and I hope it works :x
Can't wait to see it!
The-Silver-Dragon-Booster - March 19, 2012 04:26 PM (GMT)
Ya know what, never mind. Do Kikaru, he is my official Main OC, and should be the one to get on.
darkraven - March 19, 2012 05:04 PM (GMT)
My main is sonik. I would love for you to do his booster form! :) and your style would be amazing :)
I changed his head shape a little bit
Soniks head
Libby - March 19, 2012 05:39 PM (GMT)
My main is Boonoo!
and your style
Phuzion117 - March 20, 2012 02:26 AM (GMT)
Your style.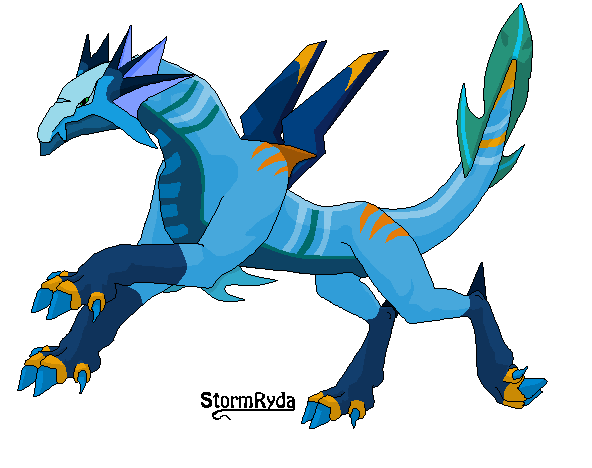 [/IMG]
Voltge
looks more like a Blue-Energy Class dragon.
Deathshallcome - March 20, 2012 04:32 AM (GMT)
Am i allowed in on this or not?
Sangyne Annevile - March 20, 2012 06:15 AM (GMT)
Yes, you are Deathshallcome. Any animosities we have is kept within private, I work in a professional manner, outside of the private area you are fine. Inside it, you should know your stance. You can joy in, this is a thing for ALL DB fans.

And I am adding these guys into the list, I hope to work on it during the summer :3
Deathshallcome - March 20, 2012 04:03 PM (GMT)
alrighty can i have Banshun in this? in your style?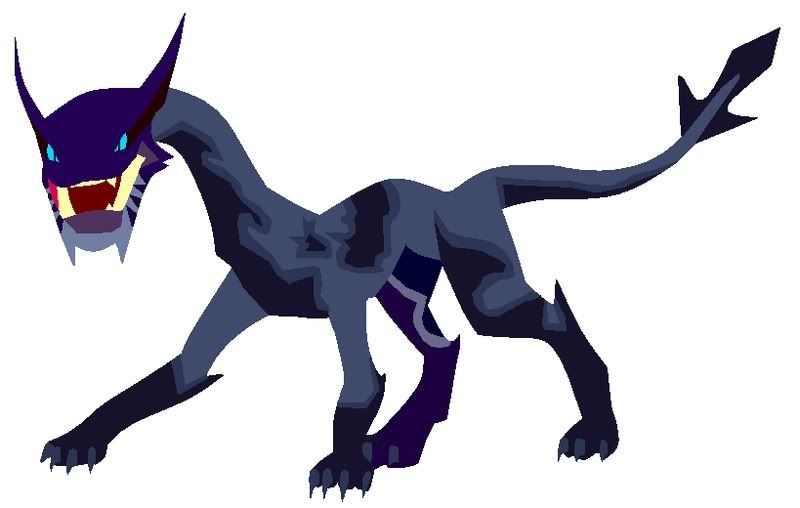 Sangyne Annevile - March 20, 2012 11:29 PM (GMT)
Course! He will be added a long with all the others (:

I might be getting a friend of mine to help along with this, She is a really good artist and an amazing friend. She has helped me a lot these past few years and all. She would be doing small stuff though, like markings and any anatomy I goof up on XD
Skulderian - March 20, 2012 11:43 PM (GMT)
aw man, SO wanna join in on this.... but which character(s) to pick? i have too many and i don't 'favor' any of my OCs!

Anyone else reading this that've read my fics wanna suggest who they think are some of my primaries? i don't think i can make this decision on my own.
Stormryda - March 21, 2012 04:14 AM (GMT)
Skulderian - March 21, 2012 01:22 PM (GMT)
... and on second thought, that shoulda been a no brainer. thanks storm. :rolleyes:
Here's Mono's pic of Commyt, for reference purposes.
Sangyne Annevile - March 22, 2012 02:58 AM (GMT)
Awesome! I have the paper ready to go, I just am waiting for those stragglers who see and decide to join in.

Also, any ideas for a title for this? I have none so far.
Deathshallcome - March 22, 2012 03:25 AM (GMT)
Dragon Get-together?

x.x i'm horrible with picture titles
darkraven - March 22, 2012 03:50 AM (GMT)
Sangyne Annevile - March 22, 2012 06:18 AM (GMT)
I tend to be too Death! XD I will get that perfect name when I have a song playing or I just happen to hit that lightbulb.


I kinda like the Family Photo one, but notall the characters are related family wise XD
Rijolt - March 22, 2012 05:04 PM (GMT)
Dude. I want iiiiiinnnn.~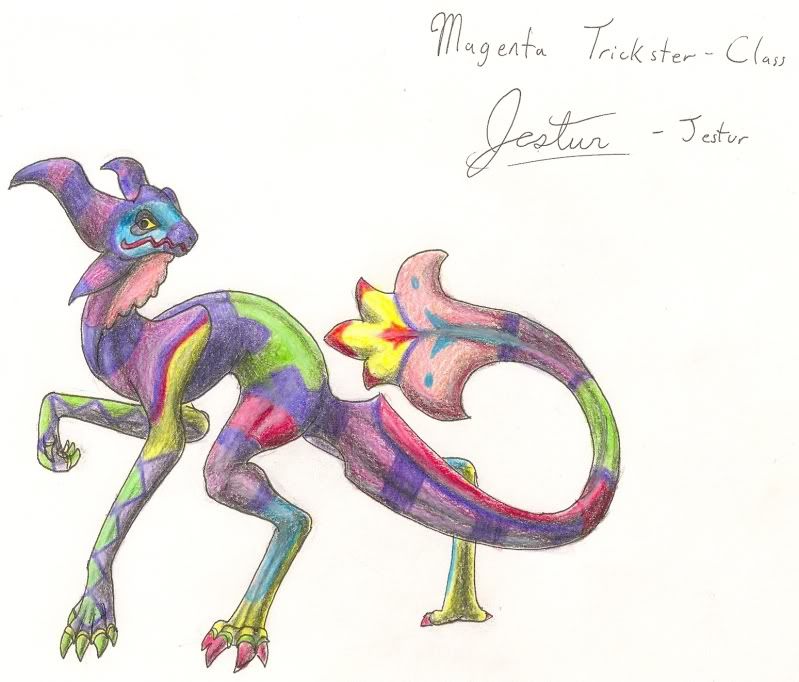 Jestur, plox? In either style you see fit to throw him in. This sounds like a fun project, overall. :3
(Even though I haven't been on here that long. XD Hurr.)
Stormryda - March 22, 2012 11:07 PM (GMT)
Union of the Dragon

or even just Union of the OCs
Sangyne Annevile - March 22, 2012 11:42 PM (GMT)
Rijolt: He will be added! Long here or not, all DB OC's are welcome so long as it is one per person!


And that is a good one Stormryda! I like it x)