Title: Black'n'White forum set
Vaybs - June 4, 2012 10:33 AM (GMT)
My tutorial has moved home to
Tutorials by Vaybs
Yaya - June 5, 2012 10:34 PM (GMT)
I LOVE THIS TUT
THANKS
HUGS
yaya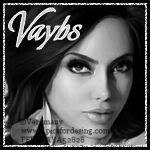 Vaybs - June 6, 2012 08:53 AM (GMT)
nice one yaya, glad you liked it and TYSM for making me one :hug:
Gwils - July 4, 2012 01:12 AM (GMT)
Fantastic tut hun....I left your pressie in the animation tut thread yay.

:hug:

Gail
Queina - July 25, 2012 02:22 AM (GMT)
Great tut Vaybs. Here's what I did with it. And I made one for you too.
Vaybs - July 27, 2012 06:21 PM (GMT)
beautiful hun, TYSM for making me one :hug:
Queina - July 30, 2012 10:33 PM (GMT)
Sue26 - January 16, 2013 11:35 PM (GMT)